IRCN would like to introduce "New Comers" who joined us this year.
Let's start with the new members of the administration office.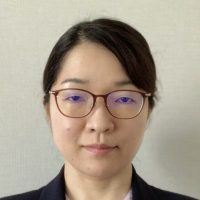 Mizuho Suzuki, General Affairs Team - Human Resources and General Affairs
Biography: I was transferred from the Institute of Social Sciences to IRCN as of October 1, 2020.
"This is a completely different environment from my previous position, where many of you are in the humanities and many of you are in the sciences. I am looking forward to serving you with a new spirit."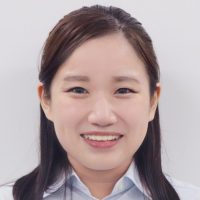 Haruki Sawai, Finance Team - Procurement support
Biography: I'm working at the University of Tokyo from October 1st. After graduating from university in 2019, I was in charge of corporate sales at a life insurance company.
"It is a great honor to join IRCN. I will be in charge of finance work for the first time. I will do my best to help you as soon as possible. Actually, I had a hard time writing this self-introduction since I am not good at English. This is my first experience using English at work, so I would like to do my best to learn it.
I love Karaage, and my hobby is finding a delicious karaage restaurant. Please tell me if you know a delicious Karaage restaurant near the Hongo campus."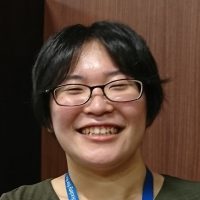 Mimi Inagaki, Research Support Team & International Affairs Team
Biography: I joined UTokyo in 2014 and started my career at Budget Team in Finance Department where I experienced the budget management for the whole university. Next, I engaged in research support and accounting procedures at the Faculty of Law. Last year I moved to JSPS and have organized a series of international / transdisciplinary symposia called Frontiers of Science (FoS) Symposium.
"In my free time I like to learn languages. So far, I have learned English, Swedish, Chinese, Turkish, and Arabic. I'm not perfectly fluent and still learning them, but I enjoy trying to communicate in non-native language. It's just so fun! I look forward to meeting you and having a good communication with you."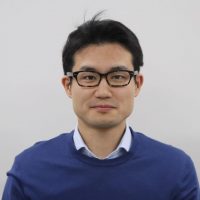 Yohei Fujimoto, General Affairs Team - Human resource affairs, Outreach activities
Biography: 2015.11-  The University of Tokyo
     2015.11-   International Student and Researchers Support Group
     2018.4-  International Support Group
     2019.4-  Job training at Ministry of Education, Culture, Sports, Science and Technology(MEXT)
     2020.4-  IRCN General Affairs Team
"My hobby is sports especially workout. My favorite flavor of protein powder is "unflavored". Although this is kind of paradoxical, I came to this conclusion because I often drink protein shakes at my meals. Unflavored protein does not insist so much for the meals. I believe this is the best combination to grow muscle. Muscle does not betray you! I am very glad and proud of working together with all members of IRCN that makes history at UTokyo. Please feel free to talk to me when you have questions. After this pandemic, it would be great if we could go together for workout."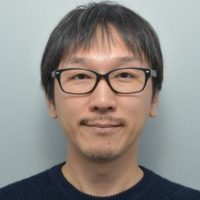 Yuuya Yokoyama, Finance Team & Research Support Team - Procurement support, Research support operations
Biography: I am Yuuya Yokoyama, seconded from OIST, the Okinawa Institute of Science and Technology Graduate School. I have experienced in OIST for mainly procurement in the financial division.
"I am really surprised on the membership of pioneers in this institute via the website, so, a bit nervous, however, on the other hand, I empathize with the concept of crossover research in IRCN, and it would be exciting opportunity for me through administrative support.
OIST has approx. 80 laboratories in various research fields, perhaps as you might know, but unfortunately without faculty of medicine, however, there are several core laboratories in neuroscience and computational science. So, I hope I could apply my experience and knowledge into conversation with you and suppliers. Muscle does not betray you!"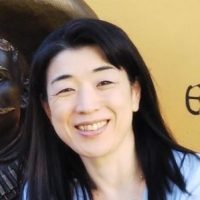 Azusa Fujii, Research Support Team - Fundraising, Support for researchers, International exchange
Biography: I have experienced in advertising and marketing for about 20 years and was in charge of branding and customer relationship management for Germany automobile.
"When I lived in Mexico for 8 months in 2019, I was enjoyed playing guitar carefree. While since I came back to Japan, I had to move and move house 3 times in 5 months. Finally, I settled in current address and here IRCN.
Now, I will start my new adventure of working with you all. I'll do my best to gain fan and fund to boost your researches. I wish to support your quest for the human intelligence!"
Ai Tamamoto, General Affairs Team - General Affairs, Kyosai Health Insurance related works, Relocation support for non-Japanese employees, On-boarding assistance
Biography: Relocation support staff in HR Management Section, Okinawa Institute of Science and Technology.
"I am from Okinawa and have worked in HR of OIST for almost 10 years provided bilingual supports to the new arrivals and existing employees. Working "Happily, Cheerfully and Brightly" are as my Mottos. I am thrilled to be a part of IRCN and strived to dedicate my skills and experiences to contribute towards the growth of the organization. I am looking forward to meeting you all."