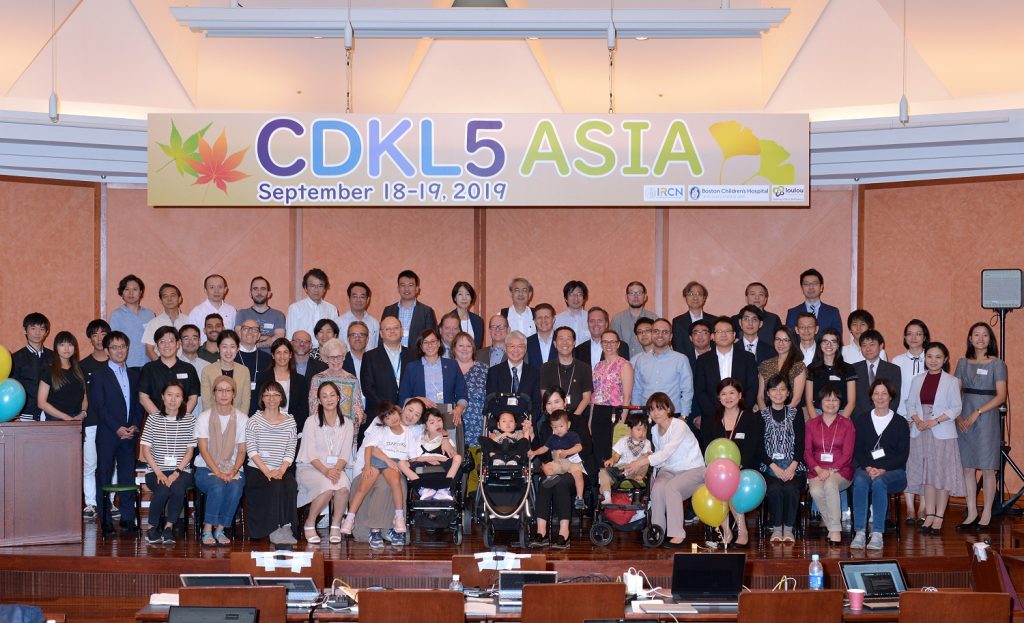 The first workshop in Asia on the theme of CDKL5 deficiency, a neurological disease characterized by intractable epilepsy and severe developmental disorder, was held at the Ito International Research Center, The University of Tokyo, on September 18-19, 2019. This workshop was attended by domestic and foreign researchers, and also patient families from Japan and the UK, while >50 new patient families from China and Korea were able to participate via the Internet. Organized by Michela Fagiolini, Takao Hensch (IRCN/Boston Children's Hospital) and Majid Jafar (Loulou Foundation), the event was successfully implemented by IRCN staff.
CDKL5 is a kinase that is encoded by the gene CDKL5 (Cyclin-dependent kinase-like 5) located in the p22 region on the X chromosome. Neurological dysfunction due to CDKL5 gene mutations causes treatment-resistant epilepsy, severe intellectual and motor developmental delay, cerebral vision impairment, sleep disorders, and autonomic neuropathy in infants aged 3 to 6 months (incidence is 1 / 40,000-50,000 births). Patients have similar symptoms to Rett syndrome (a neurodevelopmental disorder caused by the MeCP2 gene mutation) such as autism-like symptoms and stereotypic movement. In recent years, an independent disease name called "CDKL5 deficiency" has been proposed so that the differences from Rett syndrome due to genetic mutations will gradually become clear, and better diagnosis and treatment will become possible.
On the first day in this workshop, researchers described the causative gene and explained new findings from clinical research on brain developmental abnormalities caused by its deficiencies, followed by challenges at the University of Colorado Children's Hospital and epidemiological studies about the patients in Australia. In addition, three presentations by representatives from each patient association, including the founder of the Loulou Foundation, continued. On the second day, progress in basic studies using CDKL5-deficient mice was introduced. Among them, the development of biomarkers useful for early diagnosis and intervention was discussed, and new experimental results were also introduced during the poster session. At the end, a session with patient family associations was held, which confirmed the unity of research and patients' communication/advocacy throughout Asia.
There was a large attendance not only by university researchers but also patient families and pharmaceutical industry personnel who all provided a valuable opportunity to discuss CDKL5 deficiency from various perspectives. IRCN will be actively contributing to collaborative research to understand the disease and improve the quality of life for patients and their families.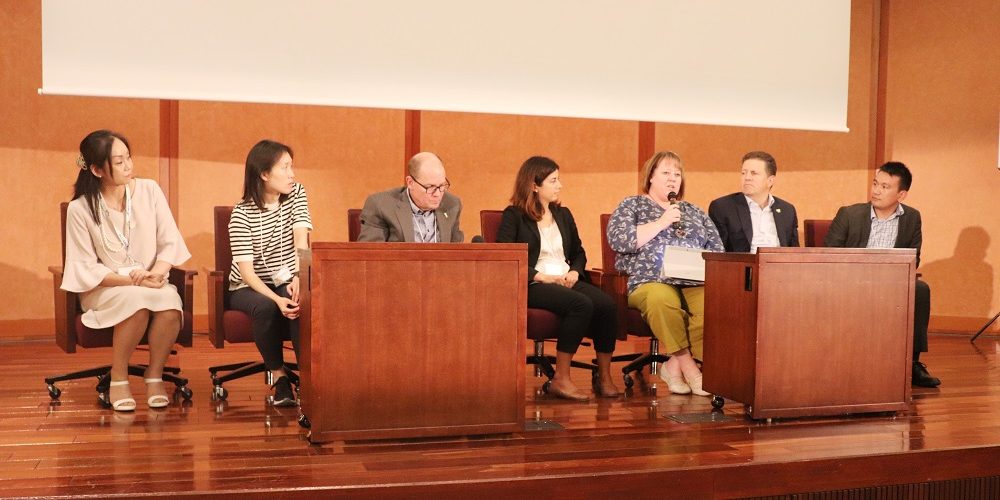 Correspondent: Mayumi Kimura, Ph.D., IRCN Science Writing Core
*For more information, please refer to the event page.