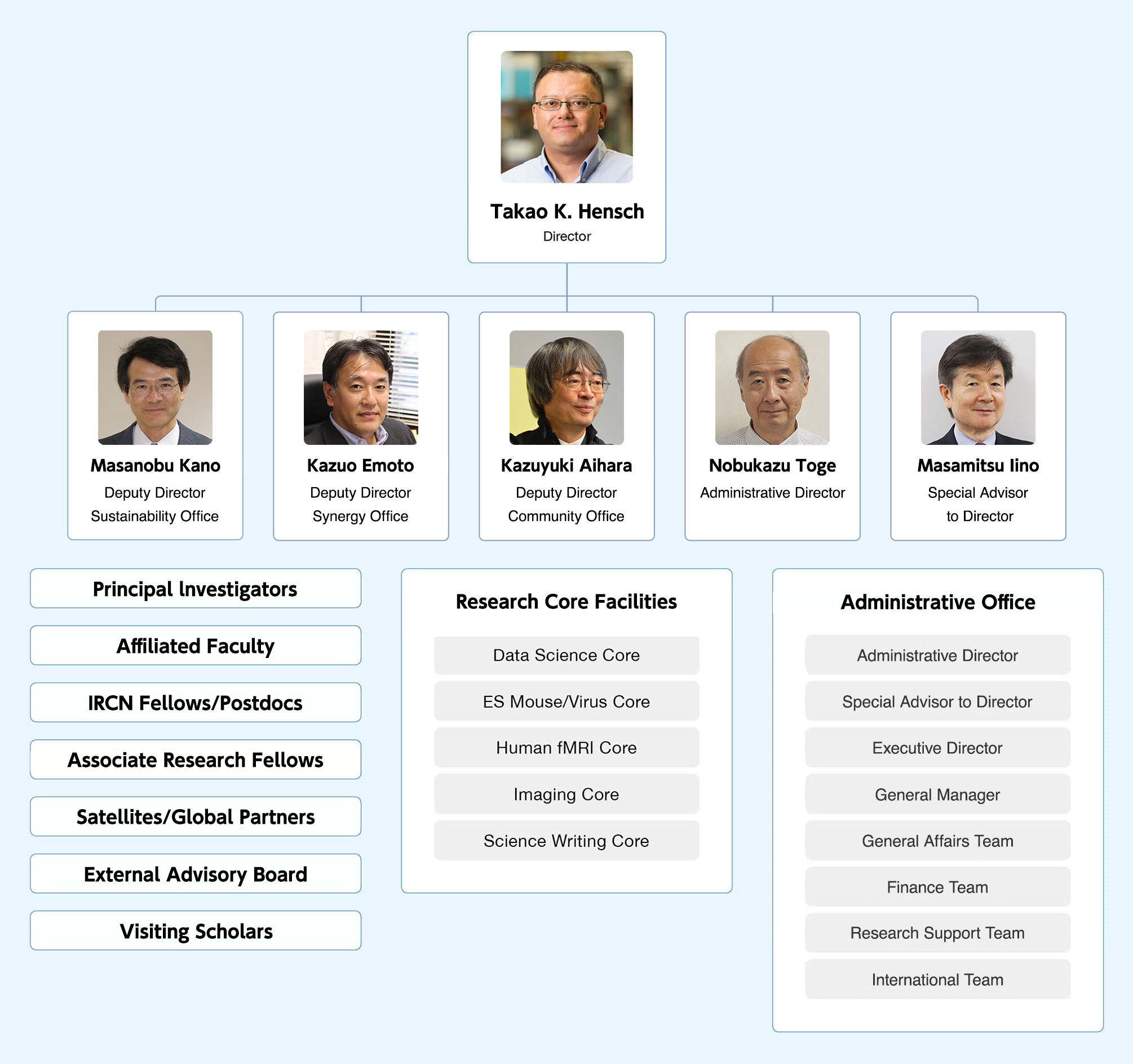 To promote bottom-up approach, three offices have been set up; the Sustainability Office, the Synergy Office, and the Community Office. Each Office is led by each DD.
Sustainability Office catalyzes support, infrastructure and personnel, including fundraising, building renovations for 'under-one-roof' ecosystem, strategic recruitment with emphasis on diversity, WPI budget, evaluation and other related tasks.
Synergy Office promotes research fusion and team science. It suggests workshops, seminars, and salons proposed by the IRCN Program Committee to foster team science, as well as recommends 'Director's Prizes' to reward innovative collaborations and science salons.
Community Office coordinates education and outreach activities. It offers courses for trainees, outreach events or workshops, and various learning opportunities within IRCN, as well as logistical support for foreign researchers.