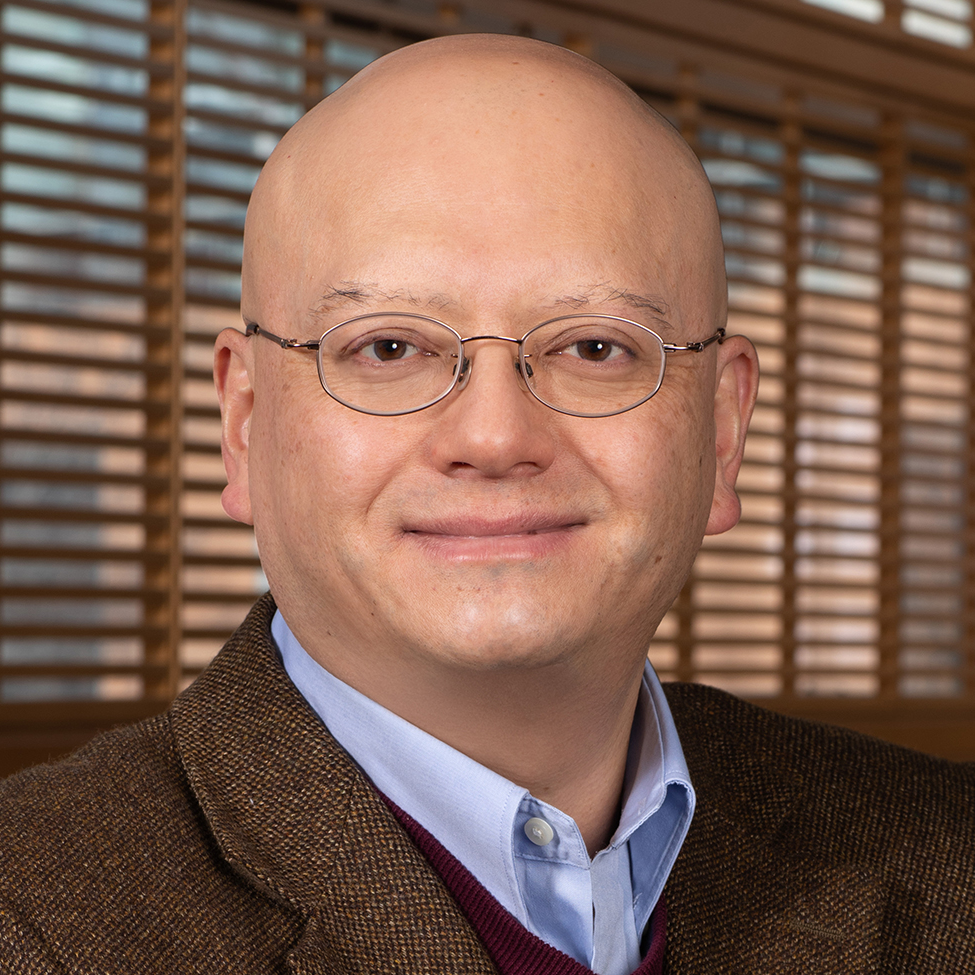 IRCN Director / Principal Investigator / Project Professor
Human/Clinical
Professor of Neurology, Harvard Medical School, Boston Children's Hospital
Professor of Molecular & Cellular Biology, Center for Brain Science, Harvard University
Critical Periods in Brain Development and their Clinical Applications
Research
Early life experience shapes brain function – from motor skills to language and emotions. We explore the biological basis of these windows of opportunity and vulnerability and how they are derailed in mental illness. Integrating molecular, cellular and systems neuroscience, our work has revealed these "critical periods" are themselves plastic and reversible. Specific, inhibitory (GABA) circuits trigger their onset timing, while "brake"-like factors actively prevent circuit rewiring when they close. Translational research inspired by this work targets recovery from neurodevelopmental disorders, such as amblyopia, epilepsy and autism spectrum disorders, as well as the potential for recovery of function later in life.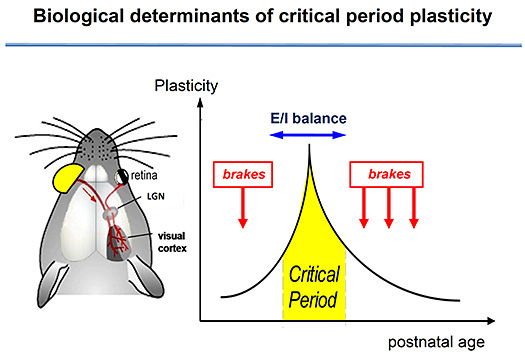 Publications
Takesian AE, Bogart LJ, Lichtman JW, Hensch TK. (2018) Inhibitory circuit gating of auditory critical-period plasticity. Nature Neurosci. 21:218-227

Kobayashi Y, Ye Z, Hensch TK. (2015) Clock genes control cortical critical period timing. Neuron. 86:264-75.

Werker JF, Hensch TK. (2015) Critical periods in speech perception: new directions. Annu Rev Psychol. 66:173-96. Gogolla, N., Takesian, A.E., Feng, G., Fagiolini, M. & Hensch, T.K. (2014) Sensory integration in mouse insular cortex reflects GABA circuit maturation. Neuron 83: 894-905.

Barkat, T.R., Polley, D.B. & Hensch, T.K. (2011) A critical period for auditory thalamocortical connectivity. Nature Neurosci. 14:1189-1194.

Morishita, H., Miwa, J.M., Heintz, N. & Hensch, T.K. (2010) Lynx1, a cholinergic brake, limits plasticity in adult visual cortex. Science 330:1238-1240.

Yazaki-Sugiyama, Y., Kang, S., Cateau, H., Fukai, T. & Hensch, T.K. (2009) Bidirectional plasticity in fast-spiking GABA circuits by visual experience. Nature 462: 218-21.

Sugiyama, S., Di Nardo, A., Aizawa, S., Matsuo, I., Volovitch, M., Prochiantz, A. & Hensch, T.K. (2008) Experience-dependent transfer of Otx2 homeoprotein into the visual cortex activates postnatal plasticity. Cell 134: 508-520.

Hensch, T.K. (2005) Critical period plasticity in local cortical circuits. Nature Reviews Neurosci. 6: 877-888. Fagiolini, M., Fritschy, J-M., Löw, K., Möhler, H., Rudolph, U. & Hensch, T.K. (2004) Specific GABAA circuits for visual cortical plasticity. Science 303: 1681-1683.

Hensch, T.K & Stryker, M.P. (2004) Columnar architecture sculpted by GABA circuits in developing cat visual cortex. Science 303: 1678-1681. Fagiolini, M. & Hensch, T.K. (2000) Inhibitory threshold for critical-period activation in primary visual cortex. Nature 404: 183-186.

Hensch, T.K., Fagiolini, M., Mataga, N., Stryker, M.P., Baekkeskov, S. & Kash, S.F. (1998) Local GABA circuit control of experience-dependent plasticity in the developing visual cortex. Science 282:1504-1508.
Biography
After training with Drs J Allan Hobson at Harvard (AB), Masao Ito at UTokyo (MPH), Wolf Singer at the Max-Planck Institute for Brain Research (Fulbright fellow), and Michael P Stryker at the University of California San Francisco (PhD Neuroscience, 1996), Hensch helped to launch the RIKEN Brain Science Institute, initially as Lab Head for Neuronal Circuit Development then Group Director for Critical Period Mechanisms Research. He returned to Harvard in 2006 as joint Professor of Neurology and Molecular Cellular Biology, where he directs the NIMH Silvio Conte Center for Mental Health Research. Career honors include the Society for Neuroscience Young Investigator Award both in Japan (Tsukahara Prize, 2001) and the US (2005), the NIH Director's Pioneer Award (2007), Sackler Prize (2016) and co-Director of the CIFAR Child Brain Development network (2019). Hensch also serves on the editorial board of several prominent journals, including Neuron, Neural Development and Frontiers in Neural Circuits (Chief Editors).