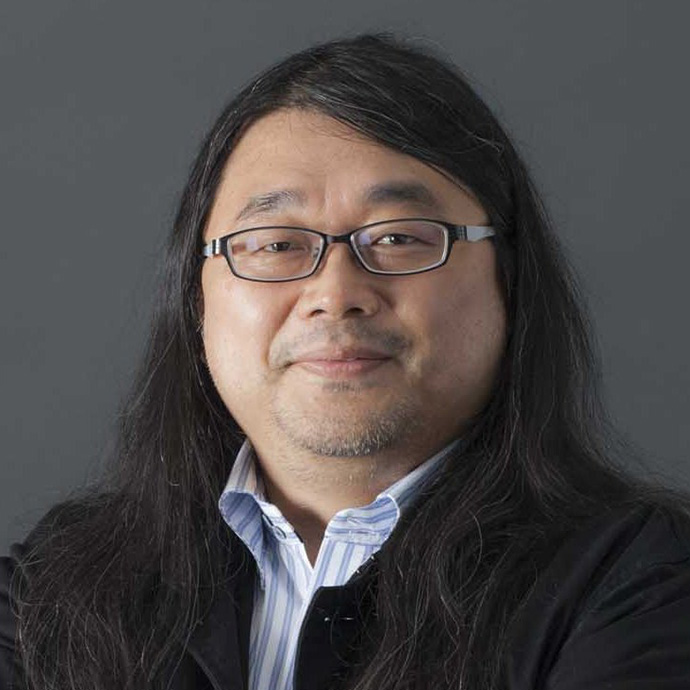 Principal Investigator
Technology
Professor
Department of Cell Biology, Graduate School of Medicine, The University of Tokyo
Technology Development for In Vivo Imaging of Cell Dynamics
Research
Our work has focused on in vitro studies of single molecule motors, combining single molecule imaging, gene manipulation, and structural biology techniques. Currently we are attempting to extend our methods to observe such functions intracellularly to confirm the regulating mechanism(s). Motor proteins transport a variety of elements inside the cell. We are also studying the navigation system by directly observing transportation using new imaging techniques and the motor protein kinesin KIF5, a key regulator for axonal development, as our model. Despite neurons extending a large number of projections, only one becomes an axon. Recently, we have discovered that the structures of the microtubules on which kinesins travel in dendrites and the axon are different. KIF5 can recognize the structural difference between these microtubules and therefore be used to determine which neural projections become the axon and which become dendrites.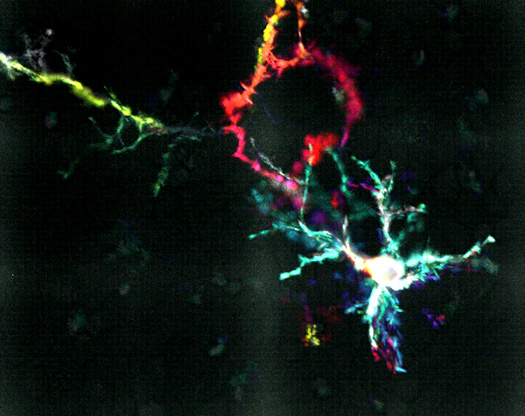 Publications
Hayashi K, Tsuchizawa Y, Iwaki M, Okada Y. Application of the fluctuation theorem for non-invasive force measurement in living neuronal axons. Molecular Biology of the Cell, 2018 in press

Shima T, Morikawa M, Kaneshiro J, et al. Kinesin-binding triggered conformation switching of microtubules contributes to polarized transport. Journal of Cell Biology 2018, in press

Grzybowski M, Taki M, Senda K, et al. A Highly Photostable Near‐infrared Labeling Agent Based on a Phospha‐rhodamine for Long-term and Deep Imaging. Angewandte Chemie International Edition 2018 doi:10.1002/anie.201804731

Komatsu N, Terai K, Imanishi A, et al. A platform of BRET-FRET hybrid biosensors for optogenetics, chemical screening, and in vivo imaging. Scientific Report 9:8984 (2018)

Takeshima T, Takahashi T, Yamashita J, Okada Y, Watanabe S. A multi-emitter fitting algorithm for potential live cell super-resolution imaging over a wide range of molecular densities. Journal of Microscopy (2018) doi:10.1111/jmi.12714

Nozaki T, Imai R, Tanbo M, et al. Dynamic Organization of Chromatin Domains Revealed by Super-Resolution Live-Cell Imaging. Molecular Cell 67: 282-293 (2017)

Takai A, Nakano M, Saito K, et al. Expanded palette of Nano-lanterns for real-time multicolor luminescence imaging. Proceedings of the National Academy of Sciences of the United States of America 112(14). 4352-4356 (2015) doi: 10.1073/pnas.1418468112

Hayashi S, Okada Y. Ultrafast superresolution fluorescence imaging with spinning disk confocal microscope optics. Molecular Biology Of The Cell 26(9). 1743-1751 (2015) doi: 10.1091/mbc.E14-08-1287

Okada Y, Nakagawa S. Super-resolution imaging of nuclear bodies by STED microscopy. Methods in Molecular Biology 1262. 21-35 (2015) doi: 10.1007/978-1-4939-2253-6_2

Uno S, Kamiya M, Yoshihara T, et al. A spontaneously blinking fluorophore based on intramolecular spirocyclization for live-cell super-resolution imaging. Nature Chemistry 6(8). 681-689 (2014) doi: 10.1038/nchem.2002

Yajima H, Ogura T, Nitta R, et al. Conformational changes in tubulin in GMPCPP and GDP-taxol microtubules observed by cryoelectron microscopy. Journal of Cell Biology 198(3). 315-322 (2012) doi: 10.1083/jcb.201201161
Biography
I graduated from The University of Tokyo, Faculty of Medicine in 1993 and obtained a medical license. After a JSPS research fellow at the Graduate School of Medicine, The University of Tokyo, I became a research associate at the same university. I moved to RIKEN in 2011 as a Team Leader in the Quantitative Biology Center. In 2016, I was invited to my current professor position in the Department of Physics, The University of Tokyo with a cross-appointment at RIKEN. Now, my lab continues our studies on the physiological functions and mechanisms of a molecular motor, kinesin, by combining a wide variety of imaging techniques such as single molecule imaging, cryo-EM, X-ray crystallography, and fluorescent live cell imaging, including single-molecule imaging and super-resolution microscopy.