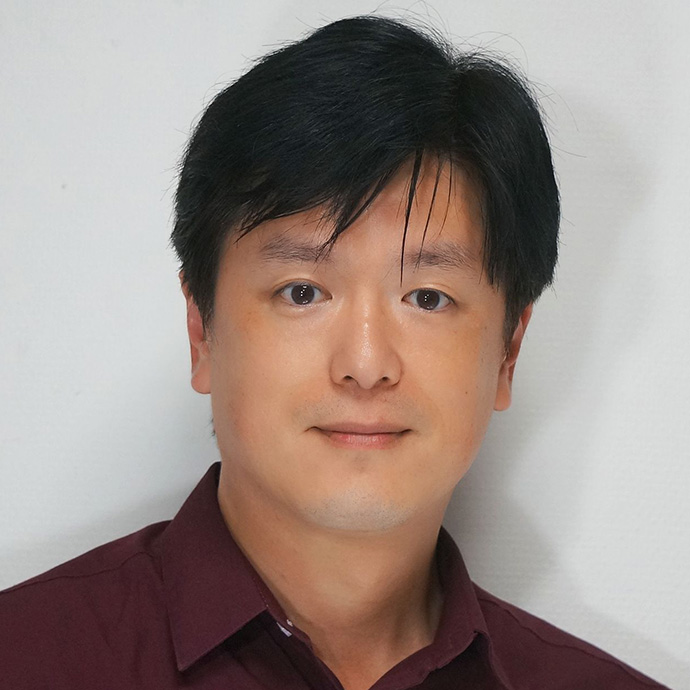 Principal Investigator
Technology
Professor
Department of Mechano-Informatics, Graduate School of Information Science and Technology, The University of Tokyo Department of Mechanical and Biofunctional Systems, Institute of Industrial Science, The University of Tokyo
Biohybrid systems, Micro electro mechanical systems,
Microfluidics, Tissue Engineering, Artificial cell membrane
Research
Our group focuses on the design and fabrication of bio-hybrid systems that combine bio functional materials with micro/nano devices. The development of microfabrication technologies has realized ultrasmall sensors and actuators at micro and nanometer scale, although the real biological systems are often more sensitive, efficient and functional than the micromachines. One idea to solve this problem is to create hybrid systems by fusing the mechanical components with biomaterials such as biological cells and molecular machines. For example, we have succeeded in the fabrication of microelectrodes which have small microfluidic channels using a flexible polymer to stimulate neural cells chemically and detect neural signals electrically. Biohybrid neural probes which can connect artificial systems and brain will contribute to a better understanding of our brain.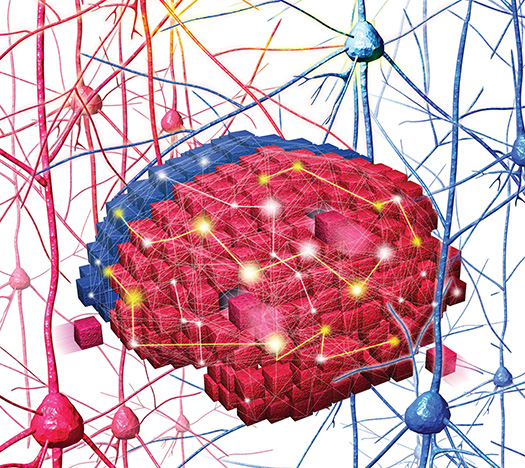 Publications
Yuya Morimoto, Hiroaki Onoe and Shoji Takeuchi: Biohybrid robot powered by an antagonistic pair of skeletal muscle tissues. Science Robotics, vol. 3, eaat4440, 2018

Koki Kamiya, Ryuji Kawano, Toshihisa Osaki, Kazunari Akiyoshi, and Shoji Takeuchi:Cell-sized asymmetric lipid vesicles facilitate the investigation of asymmetric membranes, Nature Chemistry, vol. 8, pp. 881-889, 2016

Shigenori Miura, Koji Sato, Midori Kato-Negishi, Tetsuhiko Teshima and Shoji Takeuchi: Fluid shear triggers microvilli formation via mechanosensitive activation of TRPV6, Nature Communications, vol. 6, 8871, 2015

Won Chul Lee, Kwanpyo Kim, Jungwon Park, Jahyun Koo, Hu Young Jeong, Hoonkyung Lee, David Weitz, Alex Zettl, and Shoji Takeuchi: Graphene-templated directional growth of an inorganic nanowire, Nature Nanotechnology, vol. 10, pp. 423-428, 2015

Hiroaki Onoe, Teru Okitsu, Akane Itou, Midori Kato-Negishi, Riho Gojo, Daisuke Kiriya, Koji Sato, Shigenori Mirua, Shintaroh Iwanaga, Kaori Kuribayashi-Shigetomi, Yukiko Matsunaga, Yuto Shimoyama, and Shoji Takeuchi: Metre-long Cell-laden Microfibres Exhibit Tissue Morphologies and Functions, Nature Materials, vol.12, pp. 584-590, 2013

Yun Jung Heo, Hideaki Shibata, Teru Okitsu, Tetsuro Kawanishi, and Shoji Takeuchi: Long-term in vivo glucose monitoring using fluorescent hydrogel fibers, Proc. Natl. Acad. Sci. USA, vol. 108(33), pp. 13399-13403, 2011

Hideaki Shibata, Yun Jung Heo, Teru Okitsu, Yukiko Matsunaga, Tetsuro Kawanishi, and Shoji Takeuchi: Injectable hydrogel microbeads for fluorescence-based continuous glucose monitoring,Parylene-coating in PDMS microfluidic channels prevents the absorption of fluorescent dyes, Proc. Natl. Acad. Sci. USA,vol. 107, no. 42, pp. 17894-17898, 2010

N. Misawa, H. Mitsuno, R. Kanzaki, and S. Takeuchi: A Highly Sensitive and Selective Odorant Sensor using Living Cells Expressing Insect Olfactory Receptors, Proc. Natl. Acad. Sci. USA , vol. 107(35), pp. 15340-15344, 2010

Wei-Heong TAN and Shoji TAKEUCHI: A Trap-and-Release Integrated Microfluidic System for Dynamic Microarray Applications, Proc. Natl. Acad. Sci. USA, vol. 104, no. 4, pp. 1146-1151, 2007
Biography
I received the B.E., M.E., and Dr. Eng. degrees in mechanical engineering from the University of Tokyo, Tokyo, Japan in 1995, 1997, and 2000, respectively. Currently, I am a Professor and Director of the Center for International Research on Integrative Biomedical Systems (CIBiS), Institute of Industrial Science (IIS) at the University of Tokyo. My team and I have authored more than 160 peer-reviewed publications and filed over 70 patents, and I have been recognized with honors, including the MEXT Young Scientists' Prize in 2008, the JSPS prize in 2010, and the ACS Analytical Chemistry Young Innovator Awards in 2015. My current research interests include 3D tissue fabrication, implantable devices, artificial cells/lipid bilayer systems, and biohybrid MEMS.