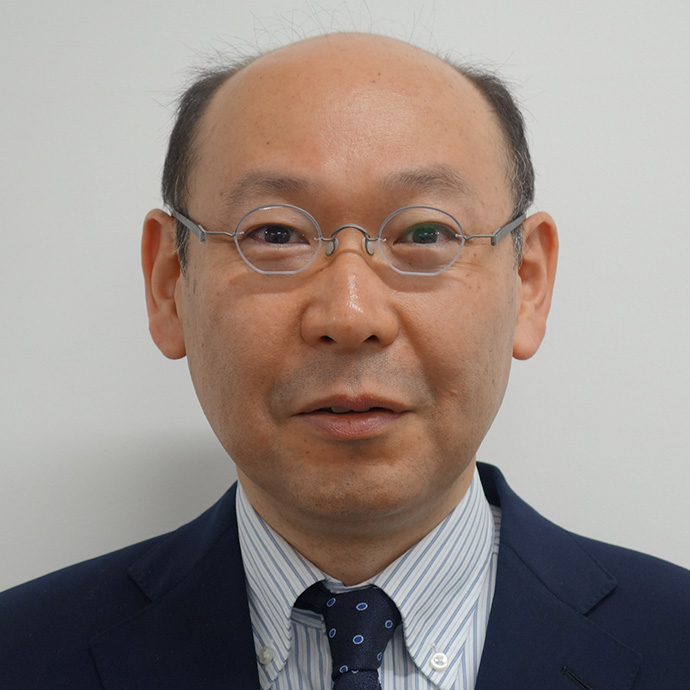 Project Associate Professor
Mechanisms and Neuronal Circuits for Information Processing of Vision
Research
We act based on sensory information from the outside world, perceived by peripheral sensory organs and sent to a specific part of the cerebral cortex depending on the type of sensation. In the cortex, neurons extract specific external features, but its mechanism is largely unknown. My laboratory is focused on vision and the principles of visual information processing in cortical neurons. We conduct researches at two levels: single cells and networks. We image the activities of soma, axons and spines using two-photon microscopy, optogenetics and anatomical tracing in mouse as an animal model. Our goal is to clarify the information processing rules embedded in single cortical neurons and neuronal circuit, and contributing to potential working principles for artificial intelligence.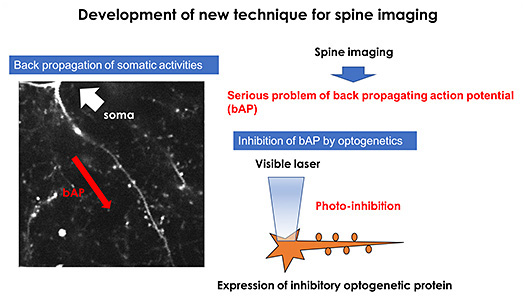 Publications
Kondo S, Yoshida T, Ohki K (2016) Mixed functional microarchitectures for orientation selectivity in the mouse primary visual cortex. Nature Communications 7:13210.
Kondo S, Ohki K (2016) Laminar differences in the orientation selectivity of geniculate afferents in mouse primary visual cortex. Nature Neuroscience 19:316-319.
Kubota, Y, Kondo, S, Nomura, M, Hatada, S, Yamaguchi, N, Mohamed, A A, Karube, F, Luebke, J, Kawaguchi, Y (2015) Functional effects of distinct innervation styles of pyramidal cells by fast spiking cortical interneurons. eLIFE e07919.
Kondo S, Okabe S (2013) Two-photon microscopy analysis of cell dynamics of microglia. Molecular Biology of Cells: Microglia; Methods and Protocols. Edited by Joseph B and Venero JL. Humana Press, New York, 319-335.
Kondo S, Kohsaka S, Okabe S (2011) Long-term changes of spine dynamics and microglia after transient peripheral immune response triggered by LPS in vivo. Mol. Brain 4: 27.
Biography
I earned a Ph.D. from The University of Tokyo in Cellular Neurobiology (Prof. Hirokawa's Lab), M.S. from the Tokyo Institute of Technology in Biology and B.S. from Kanazawa University in Chemistry. After my Ph.D. I held a postdoc position in the Max-Planck Institute for Biophysiological Chemistry in Germany (Dr. Marty's Lab) and studied synaptic transmission between cerebellar neurons. After that I began a circuit analysis in cerebral cortex and studied synaptic transmission and anatomical connections among cortical neurons at RIKEN and the National Institute for Physiological Sciences (Prof. Kawaguchi's Lab). I then turned to the in vivo analysis of neuronal circuits with two-photon imaging of synapses of cortical neurons in live mice at Tokyo Medical and Dental University and The University of Tokyo (Prof. Okabe's Lab). Further I developed two-photon imaging for functional analysis at Kyushu University and The University of Tokyo (Prof. Ohki's Lab) and studied functional architecture of the mouse visual cortex.