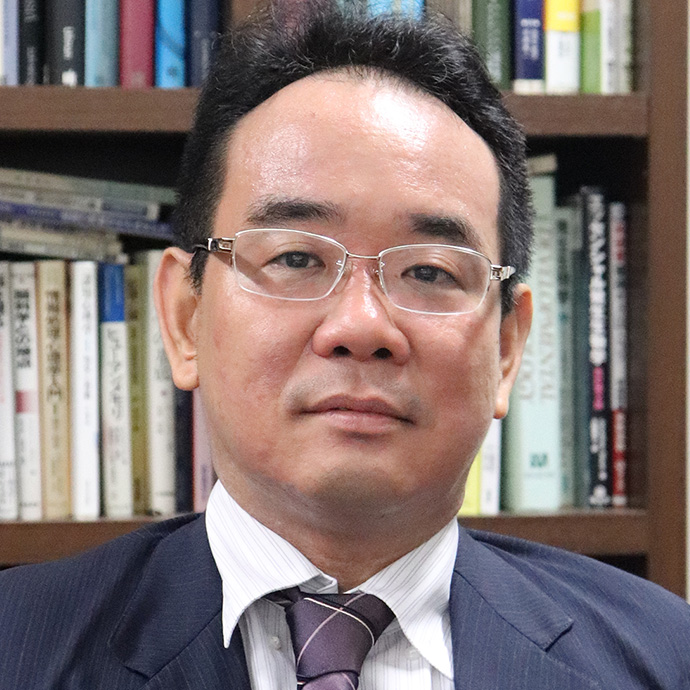 IRCN Deputy Director/Principal Investigator
Development
Professor
Department of Physiology, Graduate School of Medicine, The University of Tokyo
In Vivo Imaging Approaches to Visual Cortical Processing in Single Neurons
Research
I am interested in visual neuroscience and functional brain mapping. In 2005, I developed a method of single-cell resolution functional mapping with two-photon calcium imaging, and was able to measure the orientation selectivity of hundreds of neurons in visual cortex revealing the functional architecture of visual cortex between rodents and higher mammals (Ohki et al., 2005, Nature). In 2006, using this method, I solved a long-standing problem in visual neuroscience - the micro-architecture of pinwheel centers at the single-cell level (Ohki et al., 2006). In 2012, I found that neurons derived from the same neural stem cells tend to acquire similar orientation selectivity in the adult mouse visual cortex (Ohtsuki et al., 2012) and later that neuronal activity is not required for the initial formation of orientation selectivity, but required for the later reorganization (Hagihara et al., 2015). Our lab continue to study the interplay between innate circuits determined by the developmental programs, and neuronal activity in determining the functions of neurons in the cerebral cortex.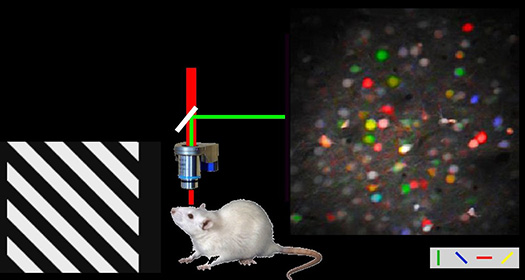 Publications
Matsui T, Murakami T, Ohki K. Transient neuronal coactivations embedded in globally propagating waves underlie resting-state functional connectivity. Proc Natl Acad Sci U S A. 113:6556-61 (2016).
Kondo S, Ohki K. Laminar differences in the orientation selectivity of geniculate afferents in mouse primary visual cortex. Nat Neurosci.,19: 316-9 (2016).
Hagihara KM, Murakami T, Yoshida T, Tagawa Y, Ohki K. Neuronal activity is not required for the initial formation and maturation of visual selectivity. Nat Neurosci.,18: 1780-8 (2015).
Kawashima T, Kitamura K, Suzuki K, Nonaka M, Kamijo S, Takemoto-Kimura S, Kano M, Okuno H, Ohki K, Bito H. Functional labeling of neurons and their projections using the synthetic activity-dependent promoter E-SARE. Nat Methods. 10: 889-895 (2013).
Ohtsuki G, Nishiyama M, Yoshida T, Murakami T, Histed MH, Lois C, Ohki K Similarity of visual selectivity among clonally related neurons in visual cortex. Neuron. 75: 65-72 (2012).
T. Mrsic-Flogel, S. B. Hofer, K. Ohki, R. C. Reid, T. Bonhoeffer, M. Hubener. Homeostatic regulation of eye-specific responses in visual cortex during ocular dominance plasticity. Neuron. Vol. 54:961-72 (2007).
Ohki K, Chung S, Kara P, Hubener M, Bonhoeffer T, Reid RC. Highly ordered arrangement of single neurons in orientation pinwheels. Nature 442: 925-928 (2006).
Ohki K, Chung S, Ch'ng YH, Kara P, Reid. RC Functional imaging with cellular resolution reveals precise micro-architecture in visual cortex. Nature 433: 597-603 (2005).
Ohbayashi M, Ohki K, Miyashita Y. Conversion of working memory to motor sequence in the monkey premotor cortex. Science 301: 233-6 (2003).
H. Kikyo, K. Ohki, Y. Miyashita. Neural correlates for feeling-of-knowing: an fMRI parametric analysis. Neuron 36: 177-86 (2002).
Biography
1990-1996 Medical student, Faculty of Medicine, The University of Tokyo (MD)
1996-2000 PhD student, Department of Physiology, The University of Tokyo (PhD)
1996-1996 Visiting scholar, Department of Brain and Cognitive Sciences, MIT
2000-2002 Assistant Professor, Department of Physiology, The University of Tokyo
2002-2008 Research Fellow, Department of Neurobiology, Harvard Medical School
2008-2010 Instructor, Department of Neurobiology, Harvard Medical School
2010-2016 Professor, Department of Molecular Physiology, Kyushu University
2016-today Professor, Department of Physiology, The University of Tokyo