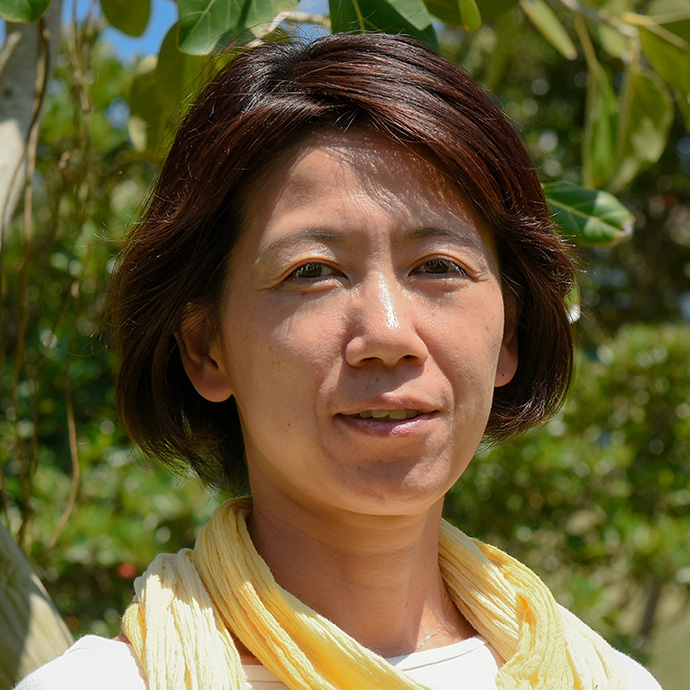 Principal Investigator
Development
Project Associate Professor
Associate Professor
Neuronal Mechanism for Critical Period Unit, Okinawa Institute of Science and Technology Graduate University
Neuronal Circuits Shaped by Early Experience for Learning Behaviors
Research
The brain's neuronal circuits are shaped by sensory experiences from the environment in early life. The wiring of neuronal circuits in this early critical period are essential to control the later development of higher cognitive functions. As human babies learn to speak from what they hear, songbirds learn to sing from what they listen to in the critical period developmental time window. Songbird song learning from auditory experiences include many interesting questions such as: how do they detect their own species songs and learn from them? How can they selectively learn from specific birds, normally their fathers, from the variety of songs they hear? Why do they learn only during a specific period of time during development? Our lab is tackling these questions and hope to understand how our nascent brain circuits make such intelligence possible.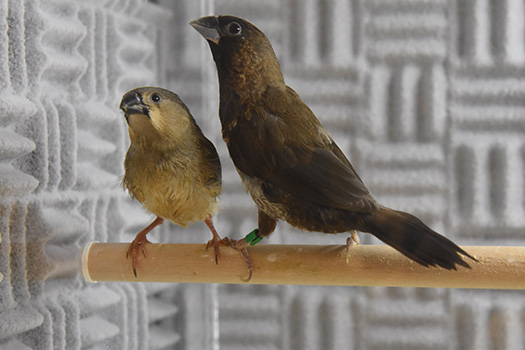 Publications
Yanagihara S. and *Yazaki-Sugiyama Y. (2018) Social interaction with a tutor modulates responsiveness of specific auditory neurons in juvenile zebra finches. Behav Proc, doi: 10.1016/j.beproc.2018.04.003
Araki M., Bandi M. M. and *Yazaki-Sugiyama Y. (2016) Mind the Gap: Neural Coding of Species Identity in Birdsong Prosody. Science 354: 1282-1287 Featured: Science 354: 1234-1235
Yanagihara S. and *Yazaki-Sugiyama Y. (2016) Auditory experience dependent cortical circuit shaping for memory formation in bird song learning. Nat. Commun, doi: 10.1038/NCOMMS11946. (featured article)
*Yazaki-Sugiyama Y., Yanagihara S, Fuller P.M. and Lazarus M. (2015) Acute inhibition of a cortical motor area impairs vocal control in singing zebra finches. Eur J Neuroscience 41:97-108
Yazaki-Sugiyama Y., Kang S., Câteau H., Fukai T. and *Hensch T.K. (2009) Bidirectional plasticity in fast-spiking GABA circuits by visual experience. Nature 462: 218-221
Yazaki-Sugiyama Y. and *Mooney R. (2004) Sequential learning from multiple tutors and serial retuning of auditory neurons in a brain area important to birdsong learning. J Neurophysiol 92: 2771-2788
Focused by editor; J Neurophysiol 92 2642-2643 (2004)
Biography
I earned a Ph.D. from Sophia University on the neuroethological studies of quail vocal behavior. I started songbird study at my first postdoctoral fellowship in Rich Mooney's lab at Duke University and then examined critical period neuronal mechanisms at Takao Hensch's lab at the RIKEN Brain Science Institute before moving to an independent position at the Okinawa Institute of Science and Technology (OIST) Graduate University and subsequently to The University of Tokyo.