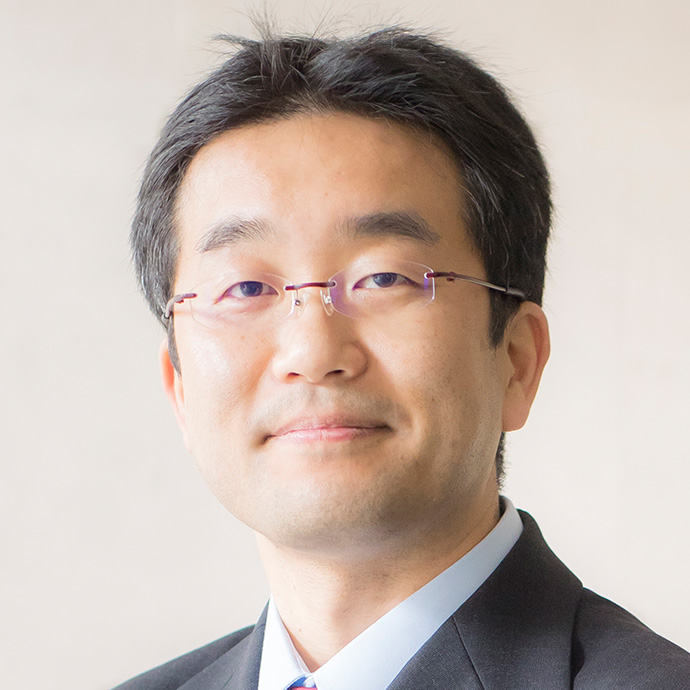 Principal Investigator
Computation
Professor
Department of Complexity Science and Engineering, Graduate School of Frontier Sciences, The University of Tokyo
Professor
Department of Computer Science, Graduate School of Information Science and Technology, The University of Tokyo
Artificial Intelligence and Machine Learning
Research
Machine learning is aimed at developing a computer that learns like humans. State-of-the-art machine learning technologies, which are based on statistical processing of big data by powerful computers, are highly successful in various real-world problems such as speech recognition, image understanding, and natural language translation. However, humans do not require big data or an enormous computational power to acquire intelligence and thus there is still a significant gap between machine learning and human learning. The goal of my research is to construct neuro-inspired machine learning paradigms that can fill the gap between artificial intelligence and human intelligence and establish a foundation of next-generation intelligent data processing technologies.

Publications
Hu, W., Niu, G., Sato, I., & Sugiyama, M. Does distributionally robust supervised learning give robust classifiers? In Proceedings of 35th International Conference on Machine Learning (ICML2018), pp.2029-2037, 2018.
Kiryo, R., du Plessis, M. C., Niu, G., & Sugiyama, M. Positive-unlabeled learning with non-negative risk estimator. In Advances in Neural Information Processing Systems 30, pp.1674-1684, 2017.
Sugiyama, M. Introduction to Statistical Machine Learning, Morgan Kaufmann, 2015.
Sugiyama, M. Statistical Reinforcement Learning: Modern Machine Learning Approaches, Chapman and Hall/CRC, 2015.
Sugiyama, M., Suzuki, T., & Kanamori, T. Density Ratio Estimation in Machine Learning, Cambridge University Press, 2012.
Sugiyama, M. & Kawanabe, M. Machine Learning in Non-Stationary Environments: Introduction to Covariate Shift Adaptation, MIT Press, 2012.
Sugiyama, M. Dimensionality reduction of multimodal labeled data by local Fisher discriminant analysis. Journal of Machine Learning Research, vol.8 (May), pp.1027-1061, 2007.
Biography
I received the degrees of Bachelor, Master, and Doctor of Engineering in Computer Science from Tokyo Institute of Technology, Japan in 1997, 1999, and 2001, respectively. In 2001, I was appointed Assistant Professor in the same institute, and I was promoted to Associate Professor in 2003. Then I moved to the University of Tokyo as Professor in 2014. Since 2016, I have concurrently served as the Director of the RIKEN Center for Advanced Intelligence Project. I received the Japan Society for the Promotion of Science Award and the Japan Academy Medal in 2017. My research interests include theories and algorithms of machine learning and data mining, and a wide range of applications such as signal processing, image processing, and robot control.