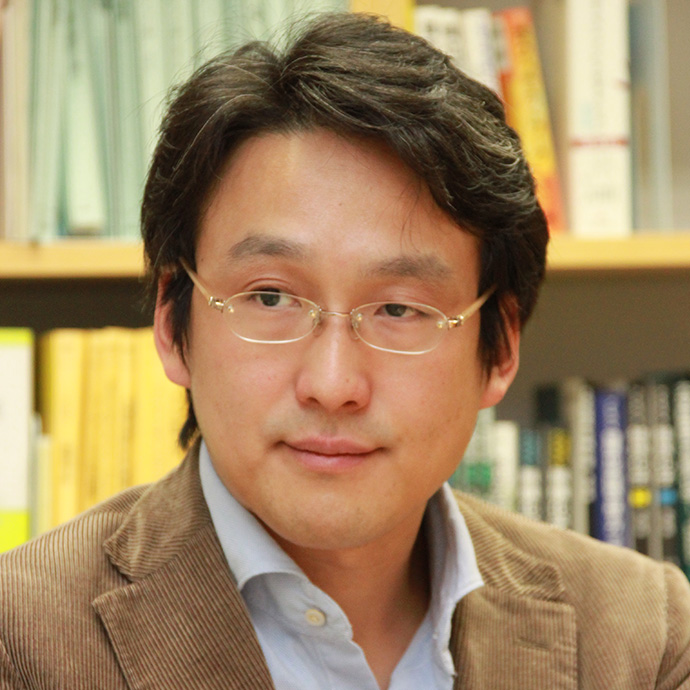 Principal Investigator
Technology
Professor
Department of Systems Pharmacology, Graduate School of Medicine, The University of Tokyo

Organism-level Systems Biology and its Applications in Mammalian Brain
Research
We focus on the realization of organism-level systems biology and its application to the elucidation of three states (NREM sleep, REM sleep, awake) of the mammalian brain. The systems-level identification and analysis of molecular and cellular networks in mammals can be accelerated by next-generation genetics. We recently established a highly efficient procedure for producing knock-out (KO) mice by 'Triple-CRISPR' method that targets a single gene by triple gRNAs in the CRISPR/Cas9 system achieves almost perfect KO efficiency (96%-100%). We also established a highly efficient procedure for producing knock-in (KI) mice within a single generation, by an 'ES-mouse' method. These procedures dramatically shorten the time required to produce KO or KI mice from a few year to ∼3 months. We also work on single-cell resolution whole-organ cell profiling realized by a tissue-clearing method 'CUBIC' and light-sheet microscopy. We recently found that Ca2+ and CaMKII-dependent hyperpolarization pathways underlie homeostasis of NREM sleep and that muscarinic receptors, M1 and M3, as essential genes for REM sleep. Further applications of these technologies will contribute to elucidating the mammalian brain and neurointelligence.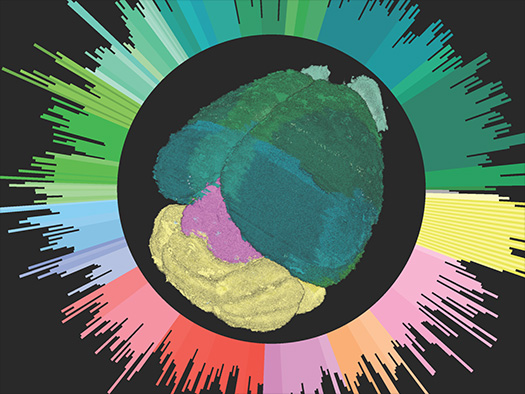 Publications
Niwa Y, Kanda GN, Yamada RG, Shi S, Sunagawa GA, Ukai-Tadenuma M, Fujishima H, Matsumoto N, Masumoto K, Nagano M, Kasukawa T, Galloway J, Perrin D, Shigeyoshi Y, Ukai H, Kiyonari H, Sumiyama K, Ueda HR, Muscarinic acetylcholine receptors Chrm1 and Chrm3 are essential for REM sleep, Cell Reports. in press.
Murakami TC, Mano T, Saikawa S, Horiguchi SA, Shigeta D, Baba K, Sekiya H, Shimizu Y, Tanaka KF, Kiyonari H, Iino M, Mochizuki H, Tainaka K, Ueda HR. A three-dimensional single-cell-resolution whole-brain atlas using CUBIC-X expansion microscopy and tissue clearing. Nat Neurosci. 2018 Apr;21(4):625-637.
Shinohara Y, Koyama YM, Ukai-Tadenuma M, Hirokawa T, Fujishima H, Umehara T, Tainaka K, Ueda HR. Temperature-Sensitive Substrate and Product Binding Underlie Temperature-Compensated Phosphorylation in the Clock. Molecular Cell. 2017 Sep7;67(5): 783-798
Tatsuki F, Sunagawa GA, Shi S, Susaki EA, Yukinaga H, Perrin D, Sumiyama K, Ukai-Tadenuma M, Fujishima H, Ohno R, Tone D, Ode KL, Matsumoto K, Ueda HR. Involvement of Ca(2+)-Dependent Hyperpolarization in Sleep Duration in Mammals. Neuron. 2016 Apr 6;90(1):70-85.
Tainaka K, Kubota SI, Suyama TQ, Susaki EA, Perrin D, Ukai-Tadenuma M, Ukai H, Ueda HR. Whole-body imaging with single-cell resolution by tissue decolorization. Cell. 2014 Nov 6;159(4):911-24.
Susaki EA, Tainaka K, Perrin D, Kishino F, Tawara T, Watanabe TM, Yokoyama C, Onoe H, Eguchi M, Yamaguchi S, Abe T, Kiyonari H, Shimizu Y, Miyawaki A, Yokota H, Ueda HR. Whole-brain imaging with single-cell resolution using chemical cocktails and computational analysis. Cell. 2014 Apr 24;157(3):726-39.
Ukai-Tadenuma M, Yamada RG, Xu H, Ripperger JA, Liu AC, Ueda HR. Delay in feedback repression by cryptochrome 1 is required for circadian clock function. Cell. 2011 Jan 21;144(2):268-81.
Ueda HR, Chen W, Adachi A, Wakamatsu H, Hayashi S, Takasugi T, Nagano M, Nakahama K, Suzuki Y, Sugano S, Iino M, Shigeyoshi Y, Hashimoto S. A transcription factor response element for gene expression during circadian night. Nature. 2002 Aug 1;418(6897):534-9.
Biography
I was born in Fukuoka, Japan in 1975, graduated from the Faculty of Medicine, the University of Tokyo in 2000, and obtained Ph.D. in 2004 from the Graduate School of Medicine, the University of Tokyo. I was appointed as a team leader in RIKEN CDB from 2003 and promoted to Project Leader in 2009, and Group Director at RIKEN Quantitative Biology Center (QBiC) in 2011. I became a Professor of the Graduate School of Medicine, the University of Tokyo in 2013. I received awards, including the Tokyo Techno Forum 21, Gold Medal (Tokyo Techno Forum 21, 2005), Young Investigator Awards (MEXT, 2006) and IBM Science Award (IBM, 2009), a Young Investigator Promotion Awards (Japanese Society for Chronobiology, 2007), Tsukahara Award (Brain Science Foundation, 2012), Japan Innovator Awards (Nikkei Business Publications Inc. 2004), Yamazaki-Teiichi Prize (Foundation for Promotion of Material Science and Technology of Japan, 2015), Innovator of the Year (2017) and The Ichimura Prize in Science for Excellent Achievement (Ichimura Foundation for New Technology, 2018).