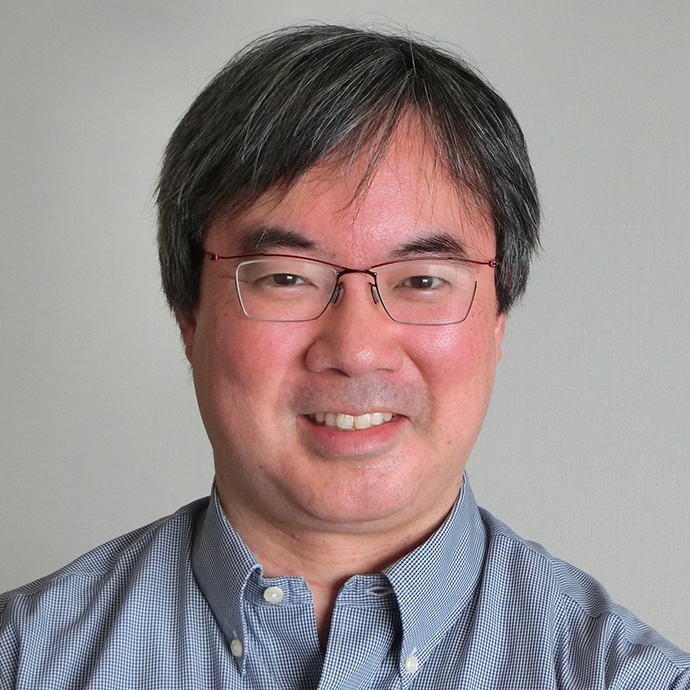 IRCN Executive Director
Professor
Designing and Implementing Next-Generation Research Ecosystems
Research
Neuroscience is a research area at the intersection of many diverse fields. The prospects of neuroscience have the potential to improve society, and awareness of the human brain as one of Earth's key resources and the new technologies to study it has captured public imagination. But neuroscience is also burdened with inefficient, aging research systems governing lab structure and collaboration, career development, publishing, education, funding, and public outreach. My current work considers neuroscience as an ecosystem in need of rebuilding with elemental principles and programs for effective, sustainable coordination across the community. Starting from the construction of research projects and papers, funding and collaboration, and science communication, I pursue projects that re-envision the scientific ecosystem and build a foundation for the future of science.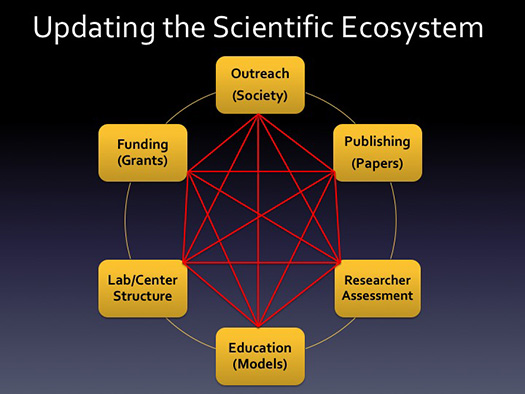 Publications
Moskowitz, H.S., Yokoyama, C.T. and Ryan, T.A. (2005) Highly Cooperative Control of Endocytosis by Clathrin. Mol Biol Cell 16:1769-76.
Yokoyama, C.T., Myers, S.J., Fu, J., Mockus, S.M., Scheuer, T. and Catterall, W.A. (2005) Mechanism of SNARE Protein Binding and Regulation of CaV2.2 Channels by Phosphorylation of the Synaptic Protein Interaction Site. Mol Cell Neurosci 28:1-17.
Mochida, S., Westenbroek, R.E., Yokoyama, C.T., Zhong, H., Myers, S.J., Scheuer, T., Itoh, K. and Catterall, W.A. (2003) Requirement for the Synaptic Protein Interaction Site for Reconstitution of Synaptic Transmission in Sympathetic Ganglion Neurons by P/Q-type Calcium Channels. Proc Natl Acad Sci USA 100:2819-2824.
Zhong, H., Yokoyama, C.T., Scheuer, T. and Catterall, W.A. (1999) Reciprocal Regulation of P/Q-type Ca2+ channels by SNAP-25, Syntaxin, and Synaptotagmin. Nature Neurosci 2:939- 941.
Yokoyama, C.T., Sheng, Z.-H. and Catterall, W.A. (1997) Phosphorylation of the Synaptic Protein Interaction Site on N-type Calcium Channels Inhibits Interactions with SNARE Proteins. J Neurosci 17:6929- 6938.
Yokoyama, C.T., Westenbroek, R.E., Hell, J.W., Soong, T.W., Snutch, T.P. and Catterall, W.A. (1995) Biochemical Properties and Subcellular Distribution of the Neuronal Class E Calcium Channel á1 Subunit. J Neurosci 15:6419-6432.
Biography
I was a postdoctoral researcher at Weill-Cornell Medical School after earning a Ph.D. from the University of Washington-Seattle in neurobiology, M.S. from the Massachusetts Institute of Technology in biology and B.S. from Michigan State University in biochemistry. I studied the function and regulation of voltage-gated ionic channels and their associated proteins in presynaptic nerve terminals. In a second career phase, I served as a senior scientific editor for the journal Neuron, managing peer review of research manuscripts and review articles. In my current position, I am a research administrator with emphases on executive management, scientific communication support and training, and the design of novel research ecosystems for sustainable transdisciplinary collaboration and team science.