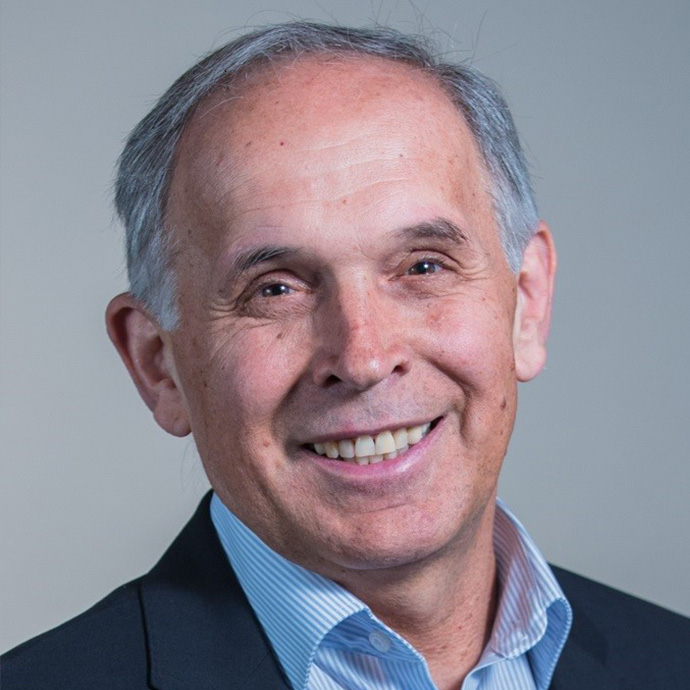 Principal Investigator
Technology
Director
Institute of Neuroscience Technische Universität München
Mechanisms of Synaptic Interactions in Neuronal Circuits
Research
Our current research is focused on the development and application of methods that allow a quantitative understanding of function and dysfunction of neurons and circuits in the intact brain. Previously, our team pioneered in vivo two-photon calcium imaging of cortical circuits with single cell resolution. More recently, we developed the LOTOS (low power temporal oversampling) method of high-resolution two-photon calcium imaging and used it for the functional mapping of dendritic spines in vivo. These approaches are used in the lab for the exploration of behavior-determined synaptic signaling and dendritic signal integration in neurons of defined brain circuits. A major goal is a better understanding of the cellular and circuit mechanisms of learning and memory in the healthy brain, especially in the developing and the mature cerebellum. In the diseased brain, we explore the pathophysiology underlying the impairment of cognition and memory in Alzheimer's disease.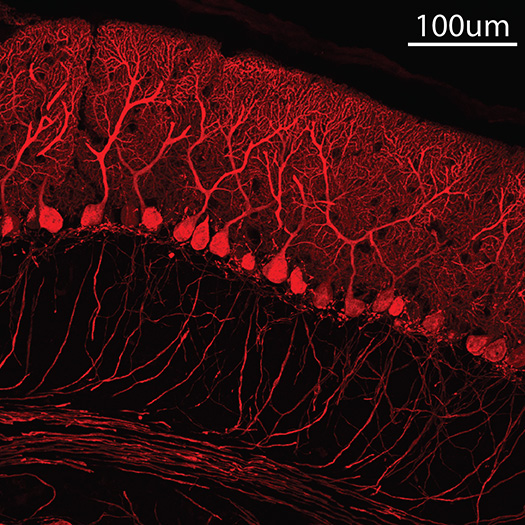 Publications
Edwards F, Konnerth A, Sakmann B and Takahashi T (1989) A thin slice preparation for patch clamp recordings from neurones of the mammalian central nervous system. Pflügers Archiv 414, 600-612.
Kano M, Rexhausen U, Dreessen J and Konnerth A (1992) Synaptic excitation produces a long-lasting rebound potentiation of inhibitory synaptic signals in cerebellar Purkinje cells. Nature 356, 601-604.
Takechi H, Eilers J and Konnerth A (1998) A new class of synaptic response involving calcium release in dendritic spines. Nature 396, 757-760.
Stosiek C, Garaschuk O, Holthoff K and Konnerth A (2003) 'In vivo' two-photon calcium imaging of neuronal networks. Proc Nat Acad Sci USA 100, 7319-7324.
Chen X, Leischner U, Rochefort NL, Nelken I and Konnerth A (2011) Functional mapping of single spines in cortical neurons in vivo. Nature 475, 501-505.
Grienberger C and Konnerth A (2012) Imaging Calcium in Neurons. Neuron 73, 862-885.
Hartmann J, Karl RM, Adelsberger H, Brill MS, Rühlmann C, Ansel A, Sakimura S, Baba Y, Kurosaki T, Misgeld T and Konnerth A (2014) STIM1 controls neuronal Ca2+ signaling, mGluR1-dependent synaptic function and cerebellar motor behavior. Neuron 82, 635–644.
Zott B, Busche MA, Sperling R and Konnerth A (2018) What Happens with the Circuit in Alzheimer's Disease in Mice and Humans? Annual Reviews Neuroscience 41, 277-297.
Biography
I graduated (M.D.) from the Ludwig-Maximilians University Munich in Germany and am currently a Hertie Senior Professor of Neuroscience at the Institute for Neuroscience at the Technical University of Munich and a Principal Investigator at the International Research Center for Neurointelligence. I am a member of the German National Academy of Sciences Leopoldina, the Academia Europaea and the Bavarian Academy of Sciences. In 2015 I shared the Brain Prize with Winfried Denk, Karel Svoboda and David Tank.